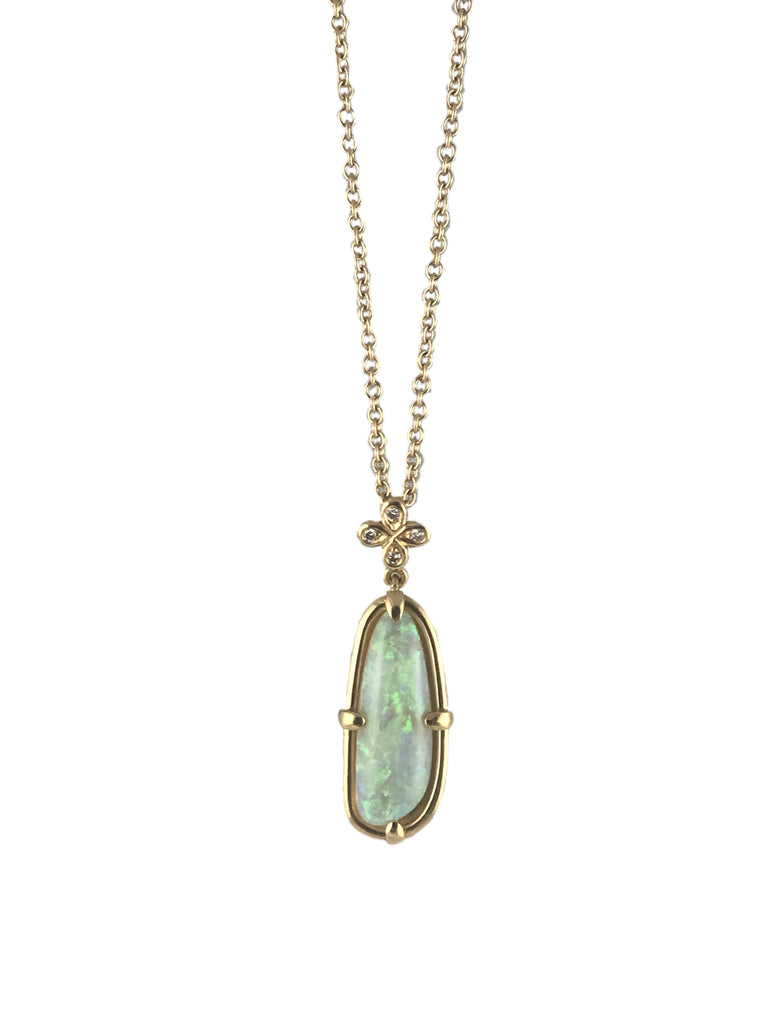 Neon Opal Pendant-Sold out
Oli and Tess Neon Opal Pendant | Elegant Pendant
Check for Availability
Did somebody say POWER STONE? Opal has always been associated with love and passion, as well as desire and eroticism. It is a seductive stone that intensifies emotional states and releases inhibitions. It can also act as an emotional stabilizer. Wearing an opal is said to bring about loyalty and faithfulness. 
Opal is the birthstone for the month of October. It is also the stone given to celebrate the 14th year of marriage ( I love this idea because why not celebrate the 14th year rather than save it all up for the 15th?) The name opal is thought to be derived from the Sanskrit upala, meaning "precious stone," and later the Greek derivative "Opallios," meaning "to see a change of color."
This bright neon green 3.71 cart Australian Opal caught my eye at the Tuscan Gem Show years ago. It stood out in a sea of beautiful stones. I was smitten with its imperfect shape. I was mesmerized by it's electrifying color! It absolutely glows against the skin. You must see it to believe.
Key Features:
 3.71c Australian Crystal Opal
Pendant is 1 3/8 inches H x 1/2 W
.05c Vs2Si1 Diamonds
20 inch 18k gold chain