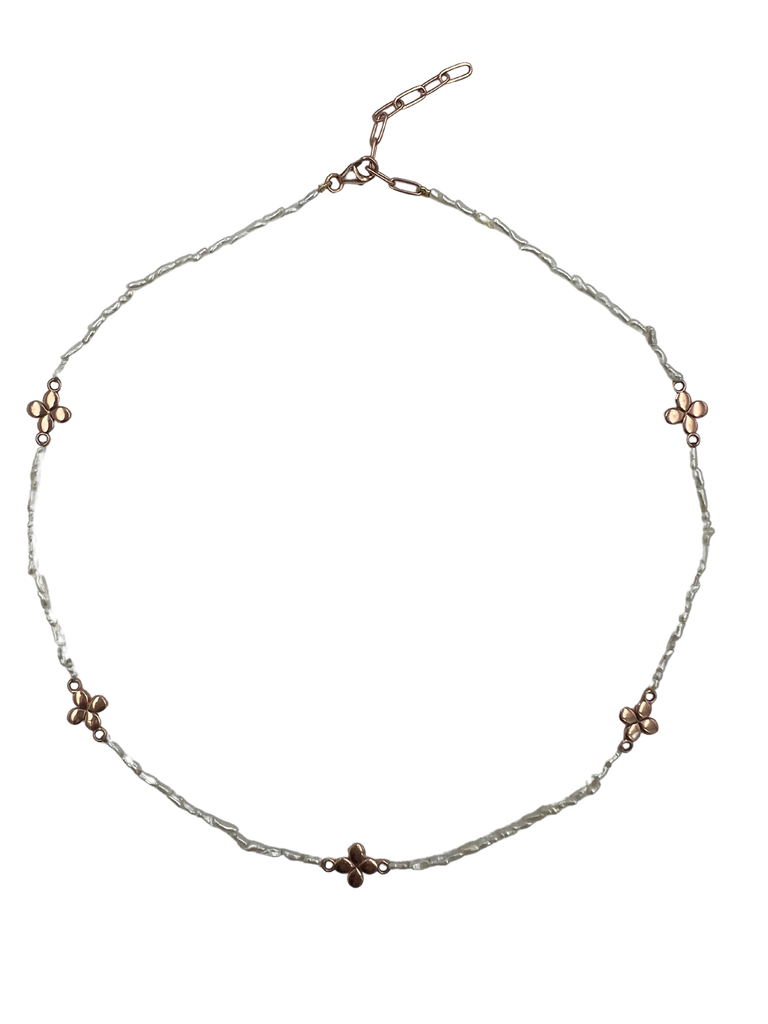 Keshi Pearl Choker - New In
Keshi Pearl Choker - New In
$1,750.00
This choker will surely be a favorite!
Keshi pearls are small non-nucleated pearls typically formed as by-products of pearl cultivation. A Japanese word also meaning "poppy", it is used in Japanese for all pearls that grew without a nucleus. Because they have no nucleus, keshi pearls are composed entirely of nacre. And guess what? Nacre is what makes pearls luminous and shiny! So these are very special indeed! 
This necklace is hand knotted with silk thread and has five Oli and Tess Rose Gold flowers. The color combo is warm and pretty and illuminates the neck beautifully.
Setting: Hand knotted
Style: Choker
Stone(s): Keshi Pearls
Color(s): White, rose gold
Size(s): O/S
Dimensions: 14 inches with 1 inch adjustments
Metal: 14K Rose Gold