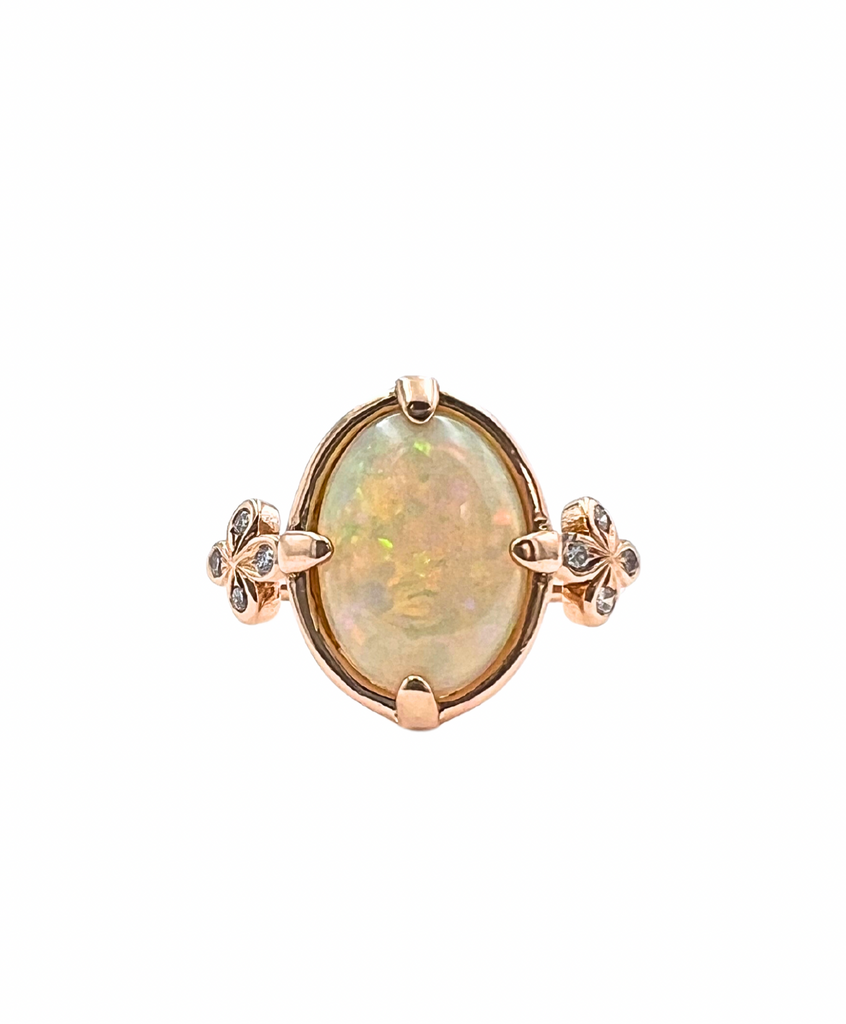 The Original Tess Ring- NEW IN!
Oli and Tess Rose Gold Opal Ring | Engagement ring
$4,200.00
This statement ring will keep you mesmerized with its dazzling, multi colored opal solitaire, handcrafted 18K rose gold with signature Oli and Tess flowers. Each natural crystal Opal is one of a kind and will vary from piece to piece. Perfect as unique engagement ring, a push present, or just a luxurious gift to oneself.
Key Features: 
Setting: Handcrafted
Style: Modern Victorian with signature, proprietary, flower pattern
Stones: Vs2/Si1 Diamonds, 1.21 carat Australian Opal
Color(s): Pinkish, Multi Colored
Size: 6
Dimensions: 8 x 10.5 Opal
Metal: 18K Rose Gold
Handcrafted in sunny California 
If your size is not available we can custom make this ring for you in exactly your size. If you would like to speak to a consultant, please call us at 1 (310) 666-6440 or email us at polly@oliandtess.com