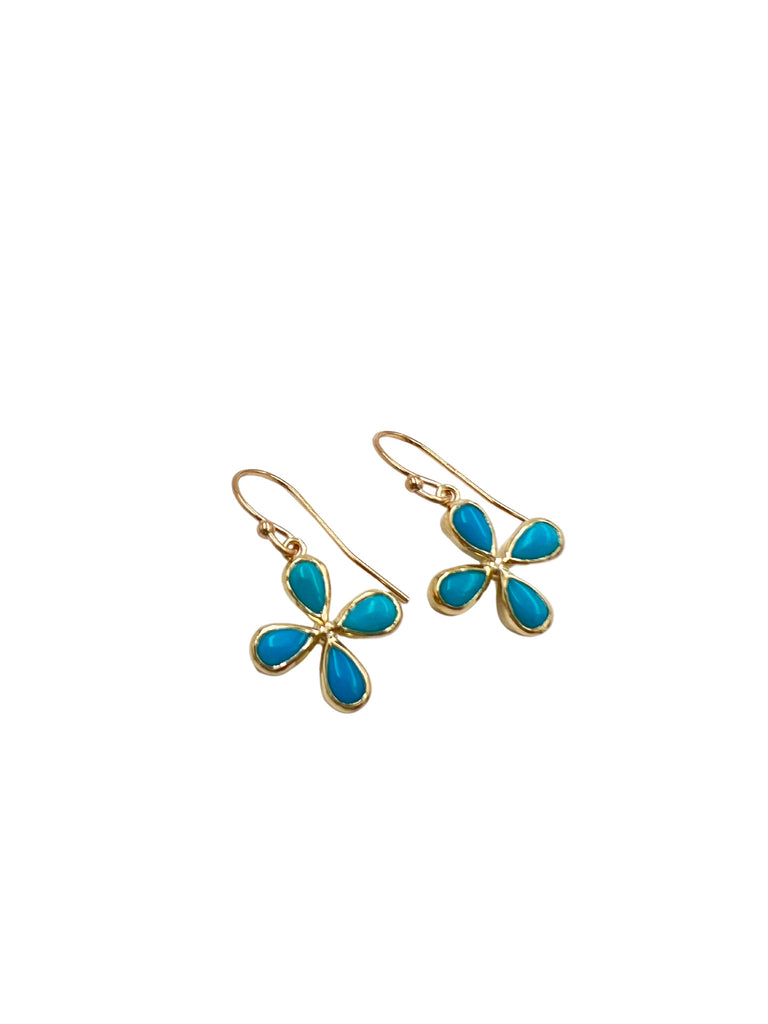 Turquoise Flower Earrings
Turquoise Flower Earrings
$1,800.00
Sleeping Beauty Turquoise Earrings set in 14K Yellow Gold
These dangle earrings are so comfortable. The flowers dangle from French ear wires. A true happy classic earring for your jewelry box!
These are 14k yellow gold with hand picked sleeping beauty turquoise in a signature Oli and Tess flower pattern. 
The Oli and Tess flower is a symbol of unity. Feminine strength that binds relationships together. My core design philosophy is that each piece I produce has a human connection at its heart. It's handmade fine jewelry meant to be worn everyday and passed down because its built to last.
Setting: Bezel
Style: Dangle
Stone(s): sleeping Beauty Turquoise
Color(s): Turquoise and gold
Size(s): O/S
Dimensions: 1/2 x 1/2 inch
Metal: 14K 
THESE EARRINGS CAN BE CUSTOMIZED WITH YOUR BIRTHSTONE OR IN WHITE OR ROSE GOLD:)